Packages
Do you want your guests to compliment you on the room lighting?
Would you like family and friends to say how much fun they had in the photobooth?
Are you ready to dance the night away?
If you are like most brides, then you answered YES to pretty much every question. Don't worry, Encore Wedding DJs are pros when it comes to receptions. We offer services that will keep you guests talking about the wedding long after it is over. Go ahead and read below to find out about Michigan DJ prices and other money saving packages that will make your reception truly AMAZING!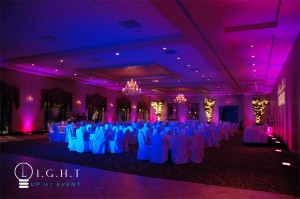 Event Uplighting
.
Elegant uplighting is one of the best ways to transform your space. Encore is a full-time company that only has unique lighting options available. Besides wall lighting and name monograms, we encourage you to demo our ceiling washes, draped fabric, & event trees. If you can imagine it, then chances are we're the company that will make it happen. Remember, when you package the lighting with other options you get immediate price breaks.
CLICK HERE and choose your bundle!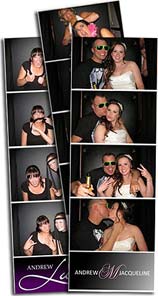 Classic Photo Booths
.
Typically this option will replace the favors giving your guests an interactive way to express themselves. We want to give you a heads up, your family and friends will be dragging you in the booth the whole night : ) This is one of the main reasons why photo booths play a huge role in the 'FUN FACTOR' at wedding receptions.
In addition, Encore engineers/builds/sells contemporary photo booths to wedding vendors internationally. Since we specialize in weddings, you can rest assured that our booths will blend in well with your décor.
One of the best features is that you get duplicate prints, guests take one strip as a keepsake, while the second photo can go into your memory book. Keep in mind, that we will give you a discounted cost rate when you bundle your package. Now that is something to smile about.
CLICK HERE and choose your bundle!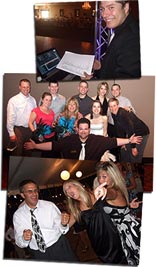 Michigan Wedding DJs
.
We know how important the music is for your wedding reception. There are so many DJs out there, where do you start? Not only does our team want to make this a simple and exciting process, but we want to give you the best value for your money.
We give you useful tools that help you plan a stress-free wedding. You can relax knowing your guests will have the time of their life. Even though we might plan hundreds of receptions every year, this is your one wedding. We have complete confidence that your guests will leave saying, "that was the best wedding EVER"!
We will give you a nice pricing deal when you mix and match from the great options we have available. Plan a unique reception done your way.
CLICK HERE and choose your bundle!