23Eleven Events Repurposes Wedding Planning
Beautiful wedding planning decorations don't just come from big budgets. Beautiful decorations come from pre-planning, creativity, and a dose of cost effective research. At 23Eleven Events it's important that our clients don't spend more than what they need to. We want to save you monies not break the bank. 23Eleven Events is experienced at working with things you already have aka repurpose!
This client had a limited budget but access to vases. Perfect! 23Eleven Events went to work repurposing! Look at this vase before: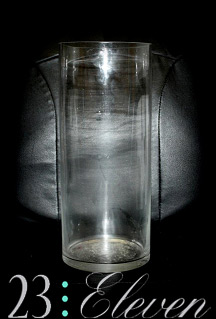 Vase after 23Eleven Events repurposed it!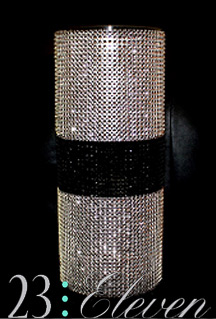 Now the vase looks glamorous and chic. This project was way cheaper than what you think. We spent a total of $150 to make this vase and 29 of its friends look the same way. If that isn't repurposing, we don't know what else is? All 23Eleven Events did was design, find the best deal on products, and make it happen. Let 23Eleven Events serve you from your wedding day coordination to centerpieces. You and your wedding planning budget will be happy you did!
Amy J is the main coordinator of 23Eleven Events offering affordability, creativity, & style. Her team has you covered whether your event is big or small. Amy services the Metro-Detroit area, for more info visit their website or call 586.722.4079.