Affordable Michigan Honeymoon Ideas
The honeymoon is a tradition that many couples have been skipping lately due to the cost associated with it. There was a time when honeymoons were the second most anticipated part of the wedding. Brides and grooms would frequently sneak out of their own receptions to get a head start on their honeymoons. However, in todays down economy many couples have chosen to fore go the honeymoon due to cost. Those first crucial days will be the cornerstone of which the foundation of your married life builds from. Why let numbers and money force you to miss out on this beautiful time of your life. With these tips planning your honeymoon should become less stressful and more affordable. With beaches, lakes, wilderness getaways, resorts and casinos, Michigan is a perfect affordable honeymoon location for anyone.
Michigan Honeymoon Ideas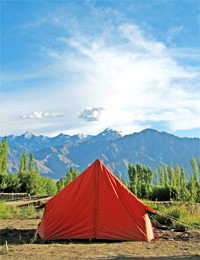 Camping is an often overlooked, but considered an affordable honeymoon option in Michigan. Fifty years ago the Great Lakes of Michigan was one of the top camping destinations in the U.S. and still to this day has some of the top hunting locales year round. The intimacy of camping will help you and your spouse to further strengthen your bond and reconnect with the things that first drew you together. Bringing pillows and blankets can make it feel as if you are sleeping in your own bed. If camping in a tent does not appeal to you there are hundreds of cabins to choose from. Some are located lake side on the beach, while others are in the middle of the woods. No matter what you prefer, there is a location for you. The cost of renting a site at a state or national park will be about ten to twenty dollars a night. You can save further by packing and preparing your own meals but it is not a requirement. You can still go out to a fancy restaurant for a romantic dinner with a little bit of planning, also.
The lodging is an easy way to save some money on your honeymoon. If you plan on mainly visiting attractions on your honeymoon then a less fancy room will do the job. Hotels that are outside of the major cities are also more reasonably priced than the hotels in the city. Most establishments offer shuttles into the city or have transportation nearby.
Bed and breakfasts also make economically friendly honeymoon locales. You will get the homey feel vibe by staying in a bed and breakfast over a large hotel chain. The owners of the bed and breakfast can also offer insight into the local attractions and things to do nearby.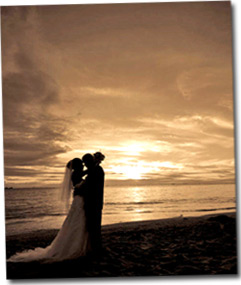 A road trip can also be an affordable bonding experience with you and your new spouse. You can save money both on cab and airfare, if you travel somewhere near your home. In Michigan there are more than seventy wineries located on very scenic vineyards. On a Michigan wine trail you can attend wine tasting at breathtaking locations. Some places also offer transportation from one winery to the next. You can even attend a wine tour of multiple vineyards. Besides wine, they will also have an executive chef to pair the course with your glass.
Traveling in the off season can also help you to save money in the long run. If you travel to your destination at a time when the majority of tourist do not travel then it is considered off-peak season. Discounts are offered to persuade travelers to travel at certain times of the year. Prices are slashed by twenty five percent or more in comparison to the peak travel season. Using one or more of these tips should allow you to still have a memorable honeymoon in Michigan without breaking the bank.