Prevent Guests from Clinking Glasses?
Prevent Family and Friends from Clinking Glasses on Your Big Day
I am sure everyone here has clinked their glasses at a Michigan wedding reception to see the couple kiss. Sometimes it can become a distraction as people start to click their glasses every 10 minutes. So what do you do to prevent this headache from happening at your wedding reception? Well your in luck, because we have great ideas on how to keep people occupied with other activities. Most importantly you are kissing without the annoying noise.
Brief Introduction
How did the whole tradition of clinking start anyways? People way back in medieval times would clink drinks because of poisoned wine. If a host wanted to demonstrate to others that the beverage wasn't tampered with, they would pour some of the guests drink into theirs and drink it. If the guests had faith in their host's intentions they would tap their glasses once the host offered his cup for a sample. Hence the tapping of cups has become a symbol of trust, integrity, and toast to well being.
Make Then Sing a Tune with the Word 'Love'
A great way to prevent the tapping gestures to have guests sing love tunes. This is a unique concept that your family and friends will embrace. Not only do they have to mingle and decide on a song, but they also get the chance to get to know one another. Just images you have subtle Frank Sinatra playing in the background and then an entire table stands up and starts singing a song. It's exciting because you never which table is going to stand up next. There are so many songs that have the word love in it. Check out some common songs below:
All 4 One – I Can Love You Like That
Elvis Presely – I Can't Help Falling In Love with You
Norah Jones – Love Me Tender
Etta James – At Last
Barney – I Love You (I know what you're thinking)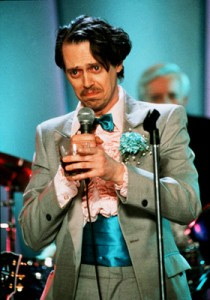 Frank Sinatra – Love & Marriage
B52's – Love Shack
The Outfield – Your Love
Joann Jett – I Love Rock n Roll
Sarah Bareilles – Love Song
Countours – Do You Love Me
Beyonce – Crazy In Love
Haddaway – What Is Love
The Darkness – I Believe in a Thing Called Love
Rod Stewart – Have I Told You Lately That I Love You
soft Cell – Tainted Love
Tim McGraw Ft. Faith Hill – It's Your Love
Maroon 5 – This Love
Lady Gaga – Love Game
Doors – Love Her Madly
Bob Marley – Is This Love
Bon Jovi – You Give Love A Bad Name
R. Kelly – Step In The Name Of Love
The Shirellas – Going To The Chapel Of Love
Four Tops – I Can't Help Myself
2Pac – California Love
Diana Ross – Stop In The Name of Love
Harry Connick Jr – Receipe For Love
Tim McGraw – I Like It I Love It
Elton John – Can You Feel The Love Tonight
Tell an Interesting Story about the Couple
Another interesting way to get you kissing is to have people tell a person story about you during the meal over the mic. The format of the speeches can be as informal as you like. Mostly, it will be up to the person telling the story to determine what will be said… and how it will be said. This is one of the reasons you might want to avoid this method, you have less control over what happens. However, those candid moments can lead to some of the best parts of the reception. Just imagine the stories that will be told, it will really give guests more information on your background, how you met, and your quirky little moments. The main reasons this usually happens during dinner is because that is usually the down point of the reception. You can speed things up and keep them more lively by incorporating speeches for kissing.
Bells Bells Bells
Forget the glasses, you might want to uses wedding bells on your wedding day. It has a better sound to some couples. These are done at a handful of reception. You can purchase the bells online from a variety of retailers. You can have little notes attached to the bell or match it with your wedding colors. Keep this in mind when you decide on how to avoid the clinking of the glasses.
Kiss Like This
Almost everyone will bring a date to your wedding reception. The best way to get them involved is by having them kiss too! The trick is that once they do a kiss, the guests of honor have to imitate the kiss the same way. Couples will go by the dance floor and initiate the kiss, it will get tons of laughs! One of the best examples I have seen is people running to eachother in slow motion like they do in movies. Now if that won't get laughs, I don't know what will. Majority of people attending a reception will bring a date. So why not have the guests kiss, and have the guests of honor recreate the kiss.
These are four examples on ways you can make your wedding standout. If you are looking for something different that will keep your guests involved you might want to try one of the above recommendations. If you have more ideas on ways to prevent guests from clinking their glasses, feel free to share it below in the comments section.