Even Your Vendors ♥ Encore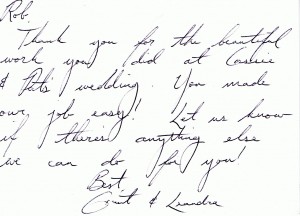 I wanted to post some pics that come courtesy of Grant Isaac Studio. We were at the Northbank Center in Flint for Cassie & Patrick's reception. They invited Light Up My Event to do the lighting design, & the photos by Grant & Leandra took turned out GREAT! Don't take our word on it, just keep on reading.
I have to say that we work with hundreds of photographers every year. Both Grant and Leandra are pros at what they do. Their goal is to capture the brides personality in the images and let it tell a story of their own. There are a lot of photographers in Michigan to choose from and I loved the style that Grant had. It really portrayed the lighting element the client had at their reception.
One of the things I really love about wedding receptions at the North Bank Center in Flint is the vaulted ceilings. It is really really tall in the room (almost 2 stories). You have a lot of space to layout the floor plan for your big day. Since the room is so vast, we recommend softening up the vibe with lighting fixtures. The room is very tall and that is a huge plus for the client. This means that your lighting will give you even color saturation. Basically, the taller the room, the wider the beam angle. If you notice in the pictures below, room lighting gives a nice ceiling wash effect around the perimeter of the room.
Encore specializes in transforming rooms with LED uplighting. Not only will your guests give you tons of compliments, but lighting will make a beauitful backdrop in your photos. I personally love it because it always adds a nice touch to weddings. We have tons of samples of other venues that we have lite up across the state. If you are considering enhancing your space with lighting design then contact us. We would love to discuss our ideas with you about how to make your guests say WOW. Chances are we have been to your venue. We can schedule a meeting in our studio to go over room dimensions and lighting possibilities.. Feel free to click on some of Grant Isaac Studio's photos below to see them enlarged, & don't forget to comment.
For info on how Encore can help you plan your wedding, email us here or call 877.643.8368
Click the images below to enlarge