Find Encore at _____ Michigan Bridal Show
Our Michigan DJ services would just like to congratulate all our new "Brides to Be". We bet you are very excited! Since you've been proposed to, I am sure your family and friends have started to ask you all the important questions…
When's your Date?
Who's you Best Man/Maid of Honor
Where are you going to hold it?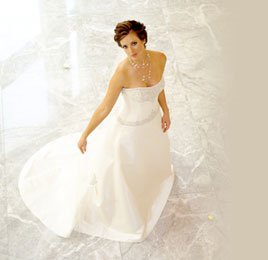 Did anyone ask you what team of vendors will help you plan this celebration? Bridal shows are a great resource for getting info about the different services out there. We would like to let you know that you can find us at:
The Palace of Auburn Hills
6 Championship Drive
Auburn Hills, MI 48326
You can find our booth on the main floor right by the runway. So if you are planning on attending the show, we would like to encourage you to stop & say HI to our team. For your convenience we will have the Encore Photo Booth, Lighting Design, and DJ Setup. We have limited availability, so if you would like to reserve your date before we book it up at the bridal show, then feel free to contact us here or call us directly at 877.643.8368.