They Broke the Dance floor!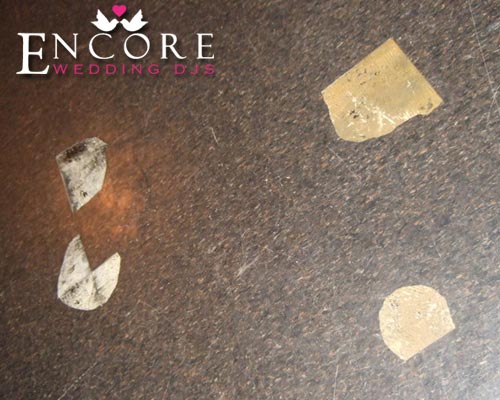 Now I can say I've seen it all! We had the opportunity of providing the DJ entertainment and lighting design for Lev & Sara's reception at Hawthorne Valley Country Club in Westland. They requested a variety of music which also included Armenian songs for the "Pinky Dance". Since Lev is a professional videographer, slideshows were playing throughout the evening.
I have to say, this wedding was phenomenal! At one point of the evening, there was break dancing, then crowd surfing, the dance floor couldn't take it. By the end of the night, the tile was ripping from the floor, because it was over capacity : ) The banquet hall was realllllllly made at me, but hey… can you blame me!?

Wedding DJs in Westland