Wedding DJ in Hartland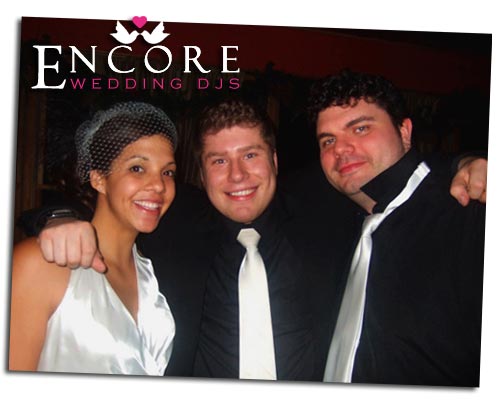 This was a very intimate wedding reception! What I mean by intimate, is small.  Something that I have noticed, is that it is always the smaller weddings that turn out the best. There really is no need to break the ice. Ravi and Nicole held their wedding and ceremony @ River Birch Lodge in Hartland Michigan. This place is fairly new, but has enough personality to pull off stellar weddings!
Besides the facility, the couple did a great job tying the whole evening together. For dinner there was choice of soups made by chefs from out of state. Every detailed matched the theme for their wedding; from the wood burning fireplaces to the crystal candy for the cocoa.
View their Satisfaction Survey
Our couple went with a custom name monogram which looked great displayed in the center of the room. We played a variety of music throughout the night. What was really cool, was I got to meet Jon Carroll who sings the song, "Afternoon Delight" (from Anchor Man). Overall, this has to be one of my top 3 weddings EVER! Personally I have always liked the Garden Park in Holly, but River Birch Lodge is giving me considerations for where I might want my wedding held!

Hartland Wedding DJs