Wedding DJ in Brighton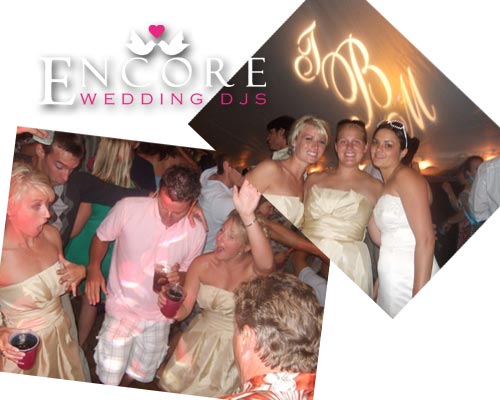 We finished up our July 4th weekend with another wedding on Saturday. Michelle and T.C. had their reception on the lake in the Brighton area. They actually rode into the reception on a pontoon boat and the guests made an arch for the entire bridal party to walk down.
If you look in the photo above, Michelle had a custom name monogram done for the reception. We projected this onto the canopy directly above the dance floor. Basically we can do pattern or initials in very wispy distinguished fonts. We provide you with several proofs and you select the one you would like.
Back to their party, really laid back and casual (just check out their sunglasses)! The photographer showed me some of the awesome photos he was taking during the reception. And of course, this would not be a 4th of July wedding reception without some fireworks right?

Brighton Wedding DJs