Wedding DJs in Mackinac Island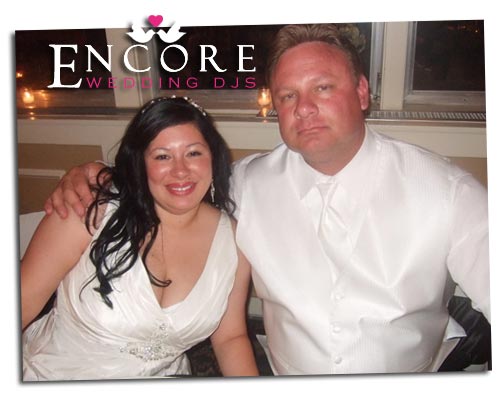 What better place than to have a wedding reception in Mackinac Island Michigan. Commonly misspelled as Mackinaw Island, this place offers brides to be, something that money can not buy, and that is a view to remember. Michael and Stacey had their reception @ Mission Point Resort (which I will never recommend). This was a Fall Wedding Reception, so the leaves were changing colors between the vibrant yellows, oranges, and reds (gorgeous)! Just imagine all the opportunities your photographer will have capturing your dream wedding in Mackinac Island.
View their Satisfaction Survey
We made sure that we had every song Michael and Stacey wanted for their wedding reception. They mostly requested 80s songs which were really cool, because guests were mostly in the 30 – 40 year range. For their wedding reception, they had 50 guests in attendance. I personally feel that it is the smaller weddings that always turn out the best. Not only are they more intimate, but there is really no need to break the ice, because everybody knows each other.
When it really boils down to it, Mackinac Island is a cool place to have a wedding reception in Michigan. However vendors beware, because Mission Point Resort and Lilac House Bed and Breakfast left a veryyy bitter taste in my mouth.

Mackinac Island Wedding DJs