Don't Forget This When Planning Your Reception
Planning your reception? Like most couples, you probably can't wait to get the ball rolling on your wedding plans. As fun and exciting as it, you will soon realize how much really goes into organizing all your options. Because everything has to be perfect, you might get exhausted over the small details. What you really need at this point is direction from a pro. Some of your implusive questions are how will I pick out my gown? What are going to be my wedding colors? What flavor cake? Should I do cupcakes? What venue should I reserve? What do I cap the guest count at? As you can tell it can become overwhelming very quickly. So read our article below on how to get the most out of planning your reception by hiring a planning professional.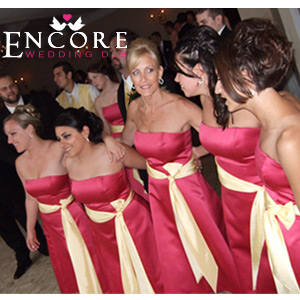 I don't think that any couple wants to be bombarded with tough decisions. This is a celebration and you want to enjoy every minute of it. To take the burden off your shoulders, you might consider using the services of a wedding coordinator.
These vendors take pride in their work, meaning that your wedding is as important to them as it is to you. Remove the stress by having them be responsible for day of coordinating. There will be a lot of information that your planner will need to go over with you. The more informed they are about how you want your reception to end up, the better the results. Never trust the success for your entire wedding on a family or friend that says they are a coordinator. It takes years of experience to handle tough problems to situations you think might not happen.
Now you may ask, "Why hire a wedding planner?" Is it going to cost me more to hire them than my budget? What do I need to look for when hiring a planner? How do I know they are qualified? What are they really going to do for me that I can't handle myself? These are all valid questions and deserve honest answers.
Why hire a wedding planner?
They can make your wedding planning life easier. They can do all the leg work for you if they haven't done so already, they can be the mediator between families and the bride and groom, they can bring a creative air from an outsiders perspective. A good planner should be able to save you countless hours of vendor shopping along with saving you money (ex: helping you find a wedding DJ in Michigan). There are so many other valuable reasons to hire a planner, but I cannot fit them in this little article.
Does this cost really increase what I budgeted for?
Simple answer, no it does not. Forget what others have told you, because wedding planners are affordable. They become a part of the budget, and can cost anywhere from $600.00 to $3,500. The level of service will determine how much they charge. The main point to hirer a coordinator is to save money on mistakes not made with improved quality.
What should I ask when interviewing planners?
First of all, find out if the professional is qualified. Anyone that takes their business seriously will have some kind of certification to validate their services. Some common associations in our state is the Association of Bridal Consultants and the West Michigan Wedding Association. These same affiliations provide education to vendors. Since wedding trends change every year you will want a vendor that stays up to date with popular wedding ideas. This person will act as a liaison between you and your vendors. You want to make sure that their style matches up with yours. The last thing you want is to work with a bossy planner. Things change and you want them to be firm yet flexible enough to for last minute adjustments. This person will become your new BFF!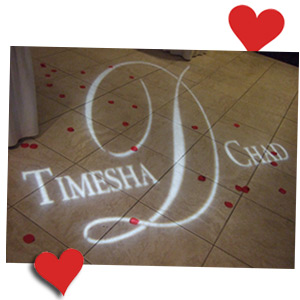 Ask them how many years they have been planning reception? Do they coordinate weddings full-time? How many clients do they take on a year? What kind of recognized training do you have? You want to talk with the planner that will be there the day of your reception. Are they going to help with the rehearsal dinner? What is the backup plan if someone becomes sick the week of? Find out what the average budget is that they typically structure. Are they able to deal with any budget amount? How much will it cost you to reserve their services?
The company that coordinates your wedding is there for you through thick and thin. They will help you make the easy and tough decisions. Just like other vendors, their services are in high demand. You will need to reserve your planner at least 9 months before your big day.
Another great place to get information on wedding planning is from books and magazines. I picked up the book "Weddings from Couture to the Cake" by Donnie Brown and it is a must have for any bride. This resources is great for helping with your vendor selection process. It covers a variety of issues and must haves with any vendor. If you've see the TV show, 'Whose Wedding is it Anyway', then you have seen this author. Not only is he an amazing planner but he gives you the scoop without sugarcoating the details. Honesty is what you need with any vendor. So checkout his book HERE and start getting answers today to questions brides ask everyday.